Celebrating 20 years – and driving forward
January 10, 2022
Transport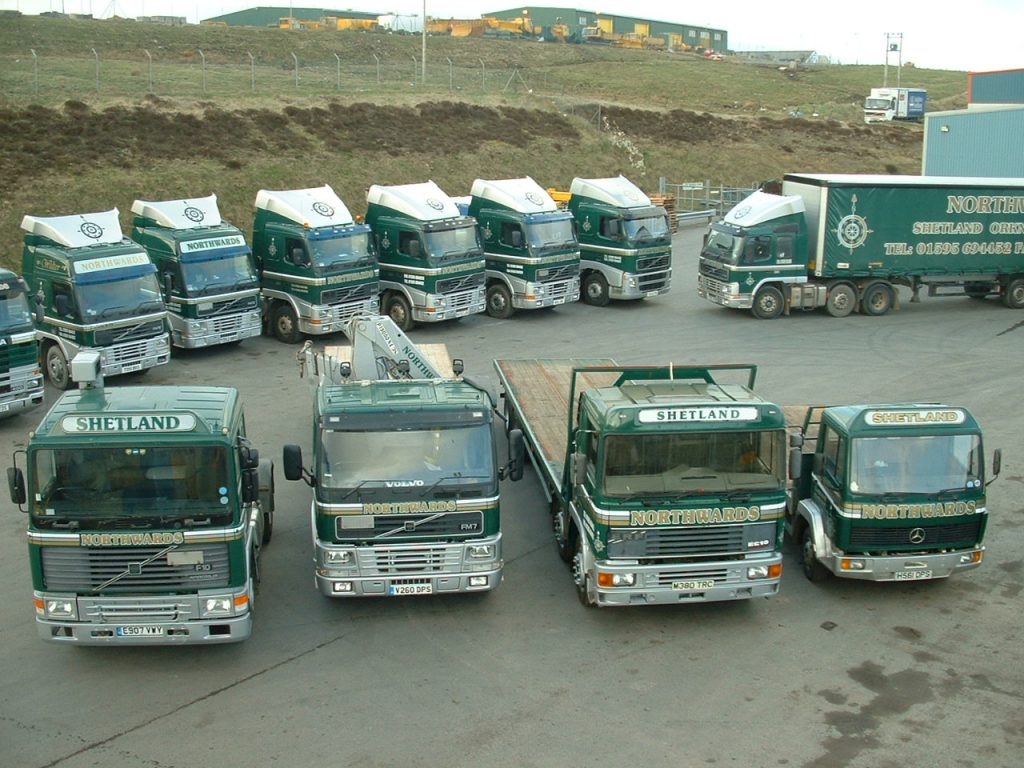 This month, January 2022, sees the 20th anniversary of Northwards' establishment. Incredibly, it is 20 years since director Neil Leslie led the management buy-out of the freight division of P&O and created the business which has since that time been providing employment and delivering a transport and logistics service of the highest quality to our ever-growing number of customers.
This is a notable milestone in the Northwards story. Established to deliver freight, haulage, and maintenance operations in and between the Northern Isles and Aberdeen, and proud of our Northern Isles roots, we have gone from strength to strength, with continued cargo volume growth and geographical expansion. In 2002 we operated from depots in Aberdeen, Shetland, Orkney, and Scrabster, but we have since opened new bases in Inverness and Glasgow and today, through our partnerships, are delivering throughout the United Kingdom.
"Our success has come through a genuine commitment to putting our customers first by providing on-time and reliable delivery of goods and equipment," said Neil Leslie. "We have a great track record of continuously improving logistics management, so our customers know that they are part of a trusted collaboration that brings the best transport solutions for them."
The quality of the Northwards team has clearly been a foundation of the company's success. "Our people make this business and they know the market inside out," continues Neil Leslie. "We use this expertise to operate a comprehensive modern fleet of vehicles and deliver consistent results for our customers. We connect people, businesses, and aspirations – that's a strategy which has driven Northwards forward and is one which is playing a significant role in driving the wider industry forward."
In 2011, Sea-Cargo became majority shareholders of the business, and this brought enhanced financial security and a wider infrastructure. Today, plans are in place to maintain and increase that growth, as Neil Leslie explains.
"We are developing the business to service a growing customer base across the United Kingdom and beyond, and we are continually reviewing and implementing transport solutions that will add value and reduce costs.
"We've introduced innovative multi-functional trailers for refrigerated and ambient deliveries, so that we can reduce wasted journeys and maximise efficiencies and value per mile, and we are expanding our logistics offering by providing strategy advice and project management services – a full suite of end-to-end logistics solutions that will create efficiencies, enhance our customers' reputations, and drive new business."
Ambition, a commitment to innovative thinking, the delivery of a high-quality service – these are the qualities which underpin a vision that will see Northwards continue to develop and succeed well beyond this year's memorable anniversary.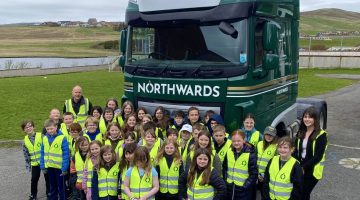 Transport
The pupils of Tingwall Primary School in Shetland received a road safety awareness visit from local transport operator, Northwards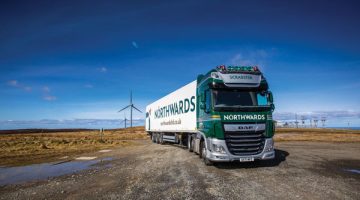 Transport, Renewable Energy
Northwards continues to be an industry leader in initiating innovative transport solutions for the energy sector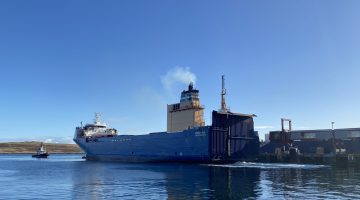 Transport
Success of operation demonstrates potential for future freight sailings