HGV Class 1 Driver, Aberdeen
As one of the largest transport and distribution companies in the North of Scotland, Northwards is looking to expand its workforce.
Based at our depot in Aberdeen you will predominantly carry out the delivery of customer freight and trailers throughout Aberdeen and Aberdeenshire.
As part of the local team, you will be expected to carry out daily vehicle and trailer checks and report any defects found. You will also ensure that customers' freight or trailers under our care are moved between locations in a safe and efficient manner and that due consideration is given to other road users.
A competitive salary and employee benefits are offered along with opportunities for overtime.
Key requirements: Category C+E Driving License.
Please apply by email to louise.mackland@northwardsltd.co.uk or in writing to: Louise Mackland, Northwards Ltd, Blackness Road, Altens Industrial Estate, Aberdeen, AB12 3LH.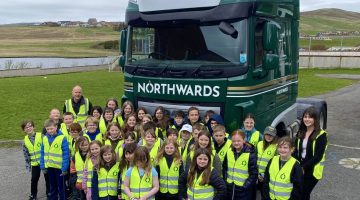 Transport
The pupils of Tingwall Primary School in Shetland received a road safety awareness visit from local transport operator, Northwards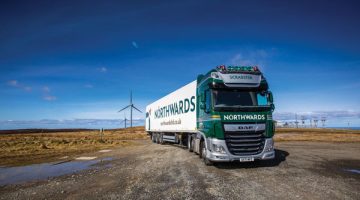 Transport, Renewable Energy
Northwards continues to be an industry leader in initiating innovative transport solutions for the energy sector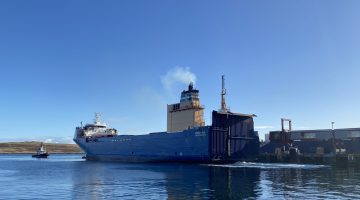 Transport
Success of operation demonstrates potential for future freight sailings