Northwards brings new vehicles to the road
December 6, 2021
Transport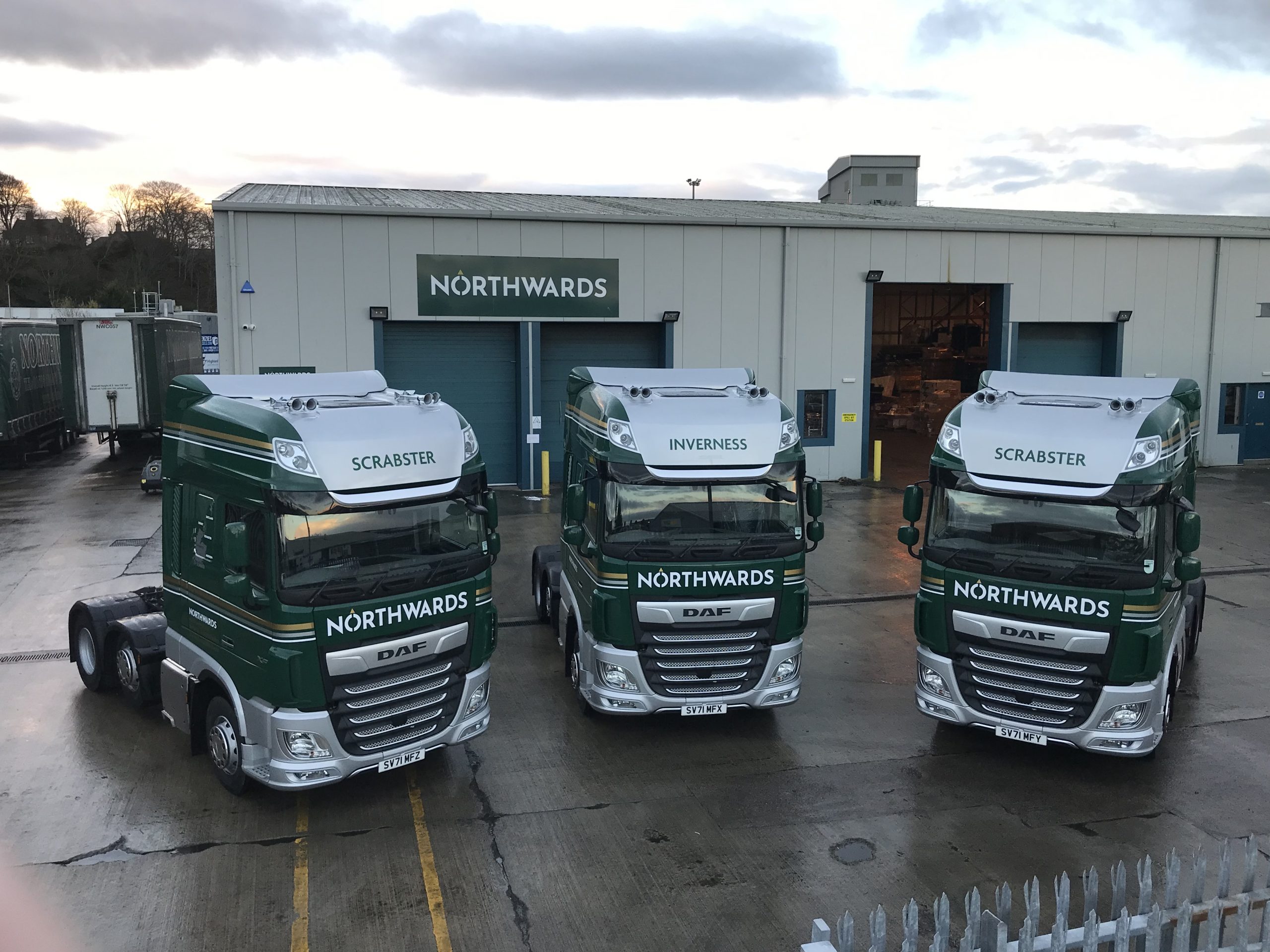 In the second phase of an expansion programme, freight, haulage and maintenance operator Northwards, has just taken delivery of three of six new vehicles, part of a half million investment for the company.
The three DAF XF trucks that have arrived, will operate from depots in Scrabster and Inverness, connecting Orkney and the north of Scotland with the company's central distribution hub in Central Scotland. Three DAF LF260 18 tonne curtain-sided rigids will arrive in the next week or so, and will be used as distribution vehicles from the Aberdeen and Inverness depots.
All of the vehicles meet the latest emission standards, and the artics are specced with gearing ratio that improves fuel economy by quarter to half a mile per gallon.  The rigids are fitted with 2000kg Dhollandia tail lifts to enable loading and unloading where no forklifts are available.
Commercial director of Northwards, Neil Leslie, said: "This is part of a significant capital investment for the company. The new units will replace vehicles that have been on hire, demonstrating our commitment to our customers and confidence in the growth of the business."
The vehicles carry the new Northwards brand livery which is steadily being rolled out across the company's depots in Lerwick, Kirkwall, Scrabster, Inverness, Aberdeen and Cumbernauld.
Neil Leslie, continued: "This is challenging times for our own industry and for that of many of our customers, so now, more than ever, we must look to the future and ensure that our infrastructure and service is something on which the communities within which we operate can rely.
"We are dedicated to providing the most efficient and practical freight transport solutions, not only across Scotland, but throughout the UK and Europe, through a collaboration with the United Pallet Network (UPN) and our parent company, Sea Cargo."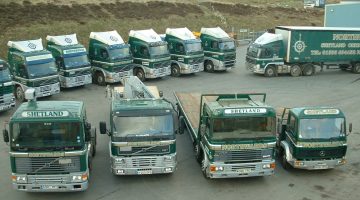 Transport
This month, January 2022, sees the 20th anniversary of Northwards' establishment. Incredibly, it is 20 years since director Neil Leslie led the management buy-out of the freight division of P&O and created the business which has since that time been providing employment and delivering a transport and logistics service of the highest quality to our ever-growing number of customers.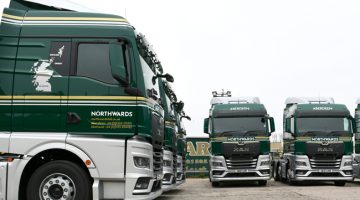 Transport
Northwards has announced that it is investing £1.5 million in new vehicles this year, including six new tractor units delivered to Aberdeen.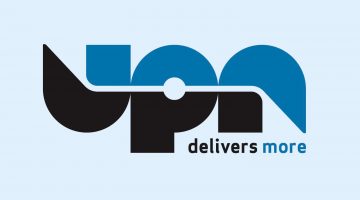 Transport
Scottish freight and haulage operator Northwards has seen the volume of its pallet distribution increase over the past twelve months through its partnership with the United Pallet Network (UPN)