Northwards introduces fuel surcharge
Due to the unprecedented rise in global oil prices, and huge volatility in the market, Northwards has been forced, for the first time in its history, to introduce a fuel surcharge. The charge will be levied for an initial period of three months, with immediate effect.
The surcharge will reflect the weekly road fuel prices ULSD, as published by the Department for Business, Energy & Industrial Strategy
Managing director of Northwards, Mike Porter, said: "Unfortunately, over the last few weeks, the huge volatility in the oil market has left Northwards with no alternative but to introduce a fuel surcharge with immediate effect.
"This will run for an initial period of three months, and will be reset every week to reflect the prevailing fuel price at that time, so that when global prices rise and fall, so too will the surcharge.
"We appreciate the knock on effect this will have for our customers, and wish to reassure them that we are doing everything we can to continue to deliver the best service, at the best possible price, during these difficult times."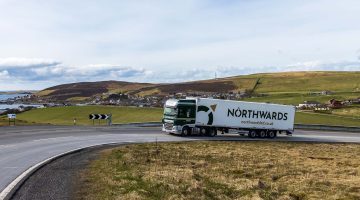 Aquaculture, Transport
Shetland seafood exports halted by drydock delay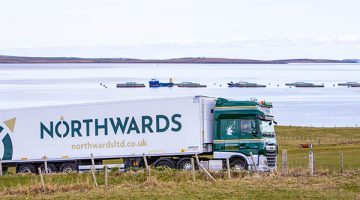 Transport
Northwards is continuing to open up Scotland-to-Scandinavia transportation for the aquaculture sector.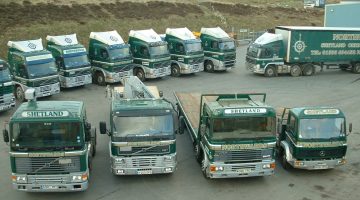 Transport
This month, January 2022, sees the 20th anniversary of Northwards' establishment. Incredibly, it is 20 years since director Neil Leslie led the management buy-out of the freight division of P&O.