Northwards named Sales Depot of the Year by The United Pallet Network (UPN)
January 27, 2023
Transport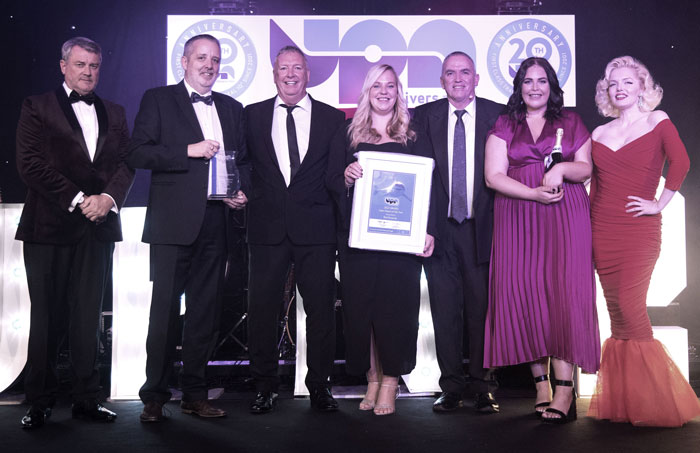 Scottish freight and haulage operator Northwards – which has bases in Shetland, Orkney, Aberdeen, Inverness, Scrabster, and Central Scotland – delivered more than 70,000 pallets across the UK and Europe via UPN (the United Pallet Network) in 2022. This was also the highest level of growth across the entire network and has resulted in Northwards being awarded the title of 'Sales Depot of the Year' by the UPN organisation.
Commercial director of Northwards, Neil Leslie, said: "We were very pleased to achieve such recognition by UPN. We have been a member of the network for 15 years and during that time, we have developed a particularly strong relationship. Our customers really value the service which is the most advanced of its kind, with full track and trace of goods, from collection to delivery, across the UK and Europe."
Northwards' depot in Cumbernauld, which is pivotal to UPN deliveries in Scotland and beyond, links with 90 member depots in the network.  The UK service includes a priority 24-hour service, a standard 48-hour service, a tail lift and oversized pallet service. The company achieves 99.9% on time, safe, secure delivery, using real time GPS to monitor where vehicles are unloading and where signatures are captured. Signatures are uploaded to UPN central servers in real time so that proof of delivery is available within seconds.
Neil Leslie continued: "The network is an efficient and flexible operation, which means that small consignments of goods can be made quickly and reliably without incurring the cost of a dedicated trailer. Not only is it a cost-effective solution for our customers, it reduces traffic on the road, and the seamless import and export service includes post-Brexit documentation handling."
At Cumbernauld, the company also leases warehouse space to partner businesses in UPN, and all Scottish deliveries are channelled through this depot.
Northwards' regional manager at Cumbernauld, Hazel McMullan, said:  "We are ideally situated right in the middle of the Scottish motorway network. This makes it convenient for our nightly despatch of goods for distribution across Scotland and for Scottish-based customers exporting goods across the UK and Europe. The growth of business over the past 12 months is testament to the depot's location and to the high quality of this seamless service, for which we are very pleased to have gained recognition from UPN."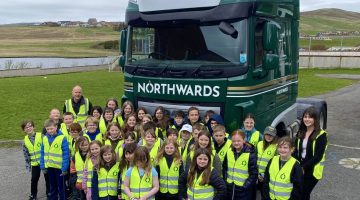 Transport
The pupils of Tingwall Primary School in Shetland received a road safety awareness visit from local transport operator, Northwards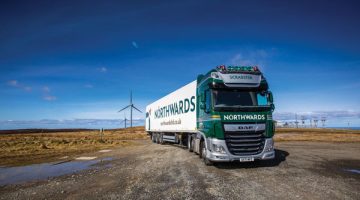 Transport, Renewable Energy
Northwards continues to be an industry leader in initiating innovative transport solutions for the energy sector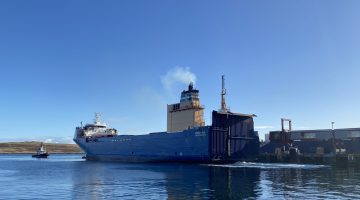 Transport
Success of operation demonstrates potential for future freight sailings