ROAD SAFETY AWARENESS FOR TINGWALL PUPILS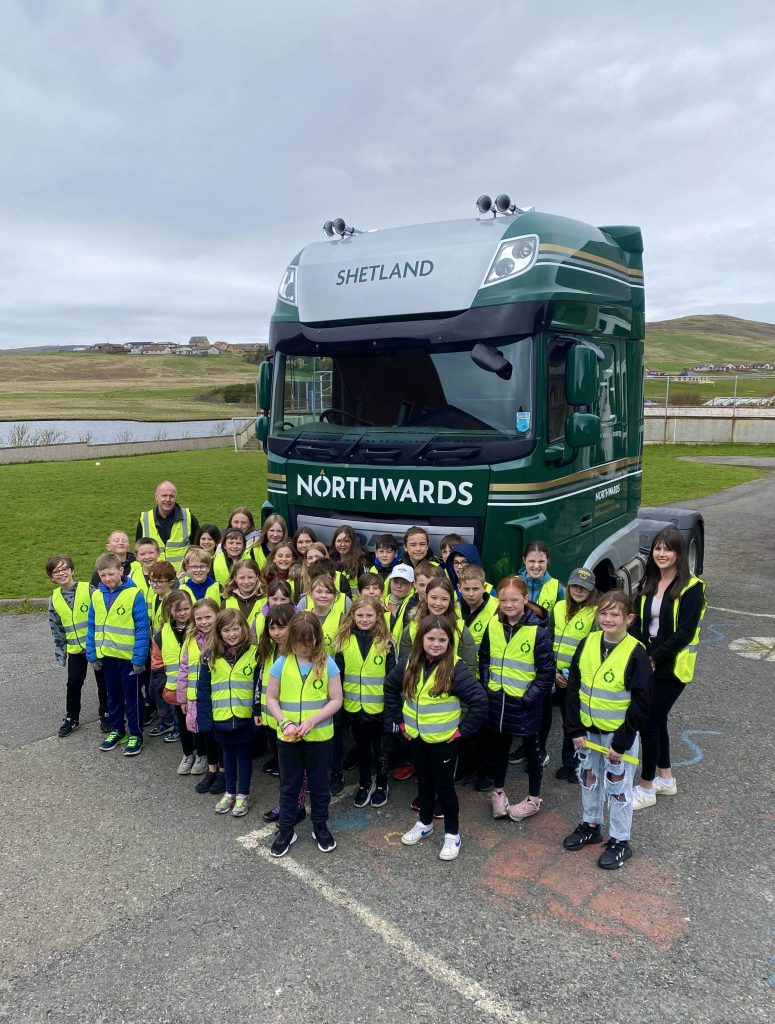 The pupils of Tingwall Primary School in Shetland received a road safety awareness visit from local transport operator, Northwards this week.
The 81 pupils (from P1 to P7) were made aware of the truck's blind spots, what the driver can and cannot see from their mirrors, how to cross the road safely, and how to be safe whilst on the road.
Providing the demonstration was regional manager for the Highlands and Orkney, Michael Foubister. He said: "The pupils were, of course, delighted to have the chance to sit in the truck and beep the horn, but it also gave them a very practical understanding the size of the vehicle and how loud it is, where the blind sports are, and what they must do to stay safe on the road."
The pupils were treated to some high vis vests, wrist straps, and a safety awareness reminder booklet complete with a Northwards truck for colouring in.
Teacher of P2 to P4 at the school, Karen Saunders, said: "It was fantastic having Michael and Rachael from Northwards visit us at the school. Michael really engaged the bairns in conversations around road safety, in particular around large vehicles.
"I think this is especially pertinent at the moment with all the construction that is happening on the islands. The pupils took away an important message from the session, as well as some lovely gifts of high vis goodies and an activity book. All the bairns had a great time exploring the truck. Northwards may have recruited a few future truck drivers!"
This is part of a safety awareness initiative that Northwards has introduced as part of its wider commitment to supporting the communities in which it operates.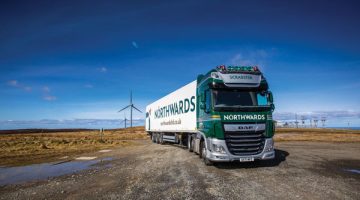 Transport, Renewable Energy
Northwards continues to be an industry leader in initiating innovative transport solutions for the energy sector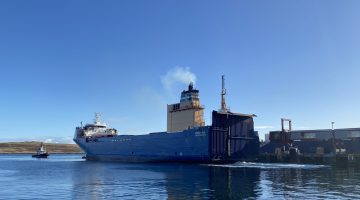 Transport
Success of operation demonstrates potential for future freight sailings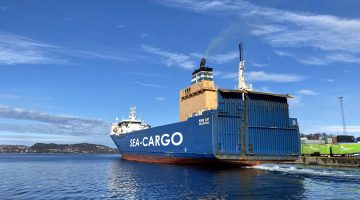 Transport
ESBJERG – ROTTERDAM – LERWICK – BERGEN – ESBJERG - ROTTERDAM