SEA-CARGO'S LINER FREIGHT VESSEL BORE BAY VISITS LERWICK
February 19, 2023
Transport
ESBJERG – ROTTERDAM – LERWICK – BERGEN – ESBJERG – ROTTERDAM
Success of operation demonstrates potential for future freight sailings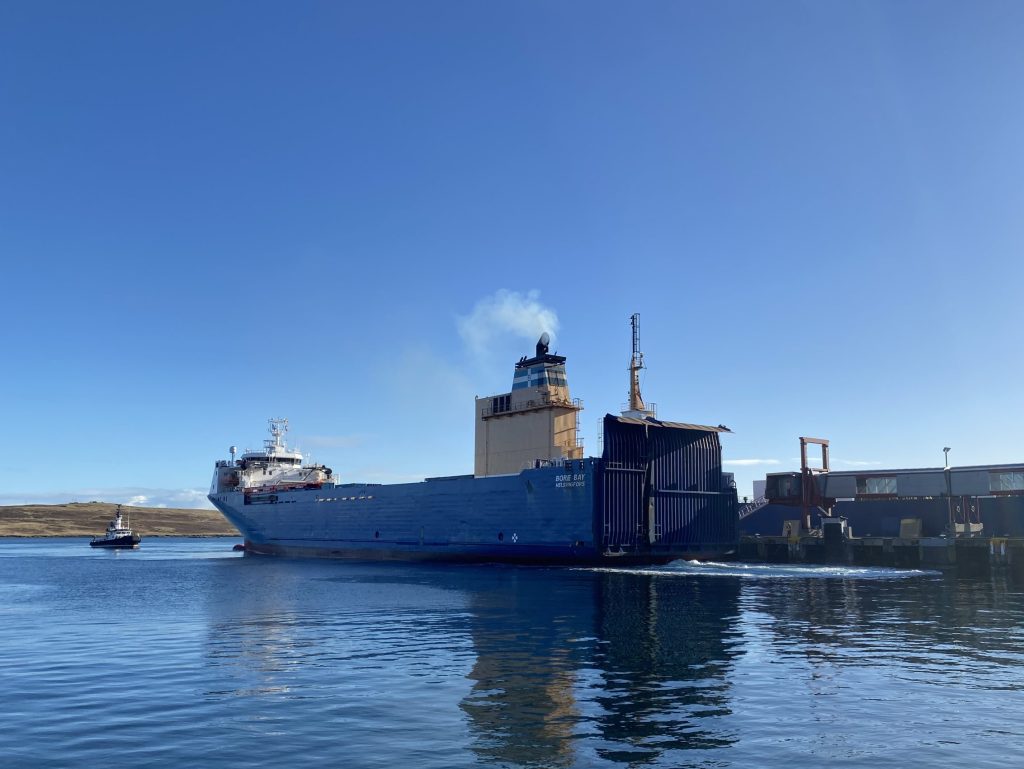 The ro/ro cargo ship, Bore Bay, which last year was turned down by Scottish transport bodies for a possible extra charter on the Aberdeen – Lerwick route, docked at Holmsgarth on Saturday (18 February) to unload material for the wind farm.
The special sailing of the vessel, for freight and haulage operator Northwards, provided through its parent company Sea Cargo AS of Norway, offered a special one-off connection between Esbjerg (15 February) – Rotterdam (16 February) – Lerwick (18 February) – and Bergen (19 February).
Commercial director of Northwards, Neil Leslie, said: "This was a one-off arrangement, predominantly for one of our customers, but also offered the opportunity to bring additional freight into Shetland, connecting with our own Scottish and UK network and out of Shetland, with onward connections across Scandinavia and Europe.
"The ship arrived in Lerwick at 12 noon on Saturday and cargo was handled within four hours. The whole operation went very smoothly and undoubtedly opens up the possibility of operating similar sailings in the future."
Following a change to schedule on Sea-Cargo's Scandinavian routes for a period last year, Sea-Cargo was able to offer the Bore Bay to the Scottish Government's agency, Transport Scotland, to cover the lack of capacity caused by the livestock shipping period. It is believed that the offer was rejected as the ship was deemed unsuitable for berthing in Aberdeen, despite not only Sea Cargo's experience of using the port, but also confirmation from Aberdeen Harbour of its suitability.
Neil Leslie continued: "The vessel is perfectly suited to the Aberdeen – Lerwick route and would have eased the extreme pressure at peak times. We understand that the offer was rejected out of hand. Today's operation has, we believe, demonstrated the technical viability of the vessel, its ability to dock at Holmsgarth, and its capacity to carry freight to and from Shetland, something for which the Shetland business community has been crying out for over many years. We very much hope that Transport Scotland will note the success of the operation and, in particular, reconsider its options ready for the next livestock season."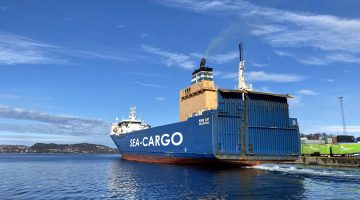 Transport
ESBJERG – ROTTERDAM – LERWICK – BERGEN – ESBJERG - ROTTERDAM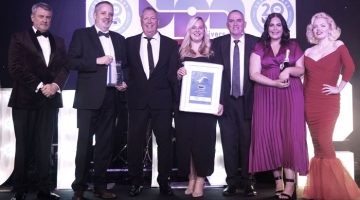 Transport
Northwards awarded the title of 'Sales Depot of the Year' by the UPN organisation.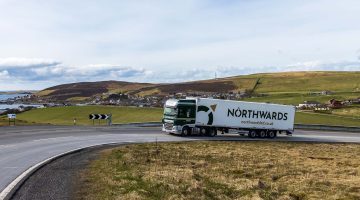 Aquaculture, Transport
Shetland seafood exports halted by drydock delay