Our understanding of the seafood industry is profound, borne out of a long connection with that sector and others whose livelihood is linked to the sea.
Among the contracts we have in this field is the vital one of delivering salmon to market for Scottish Sea Farms, a job for which speed is of the essence as the value is reduced if the shipping is slow. Timely collection and shipment of the fish from the processing unit in Scalloway, ensures that it is transported at optimum temperature to the transport hub at Larkhall, for onward transportation to Europe and other parts of the world. We transport four loads per day, 20 per week, with the fish remaining in the same high-tech trailer throughout their journey.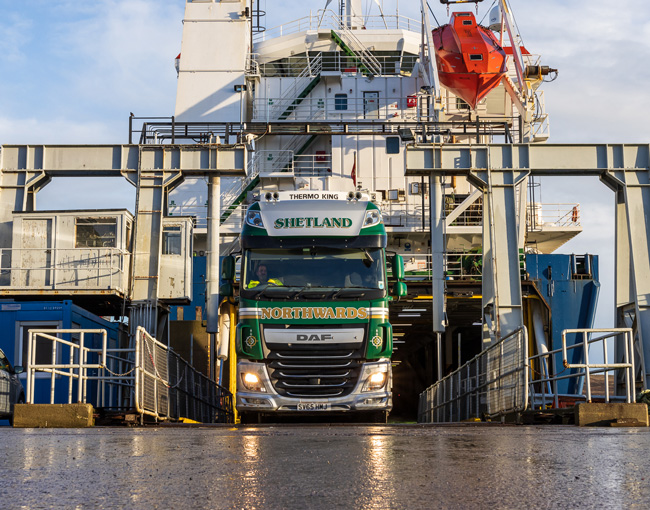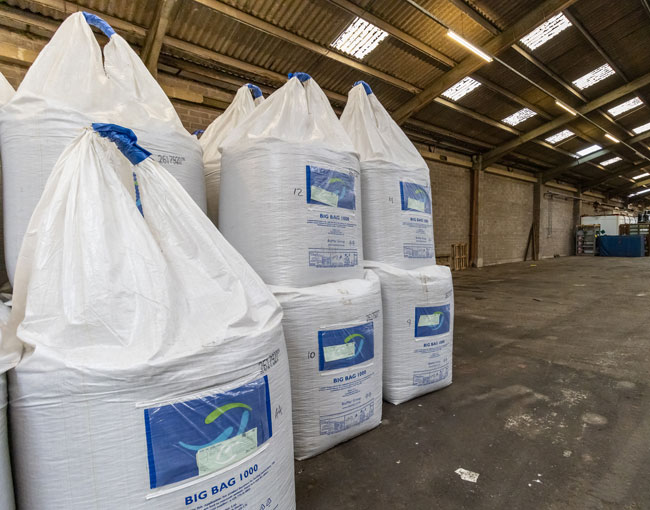 Innovative solutions for transport challenges
We devised a number of innovative solutions to the transport challenges faced by Scottish Sea Farms. The first was to introduce the Insuliner trailer, which made it possible to transport fresh fish south in state-of-the-art chill units, then bring fish feed north on the return journey. Secondly, we created new ways of racking feed for transport on the ferries, which was both highly efficient and a sustainable way to move products. And finally, we devised a new 'just in time' regime for feed delivery and storage, which brought fresher feed – delivered daily rather than twice a week – to farmers, thus resulting in better feed conversion and pigmentation. This frequency of delivery enabled stocks to be optimised and working capital to be freed up for other parts of the businesses.
So impressed were Scottish Sea Farms with these new strategies that they nominated us for the Aquaculture Supplier of the Year in the Scottish Marine Aquaculture Awards.