Northwards has made a £750 donation to Orkney Food Bank. The company has been making deliveries to Orkney's most vulnerable on behalf of supplier, Brakes, during the current COVID-19 crisis, and on the back of this has elected to support the charity's ongoing work with a financial contribution.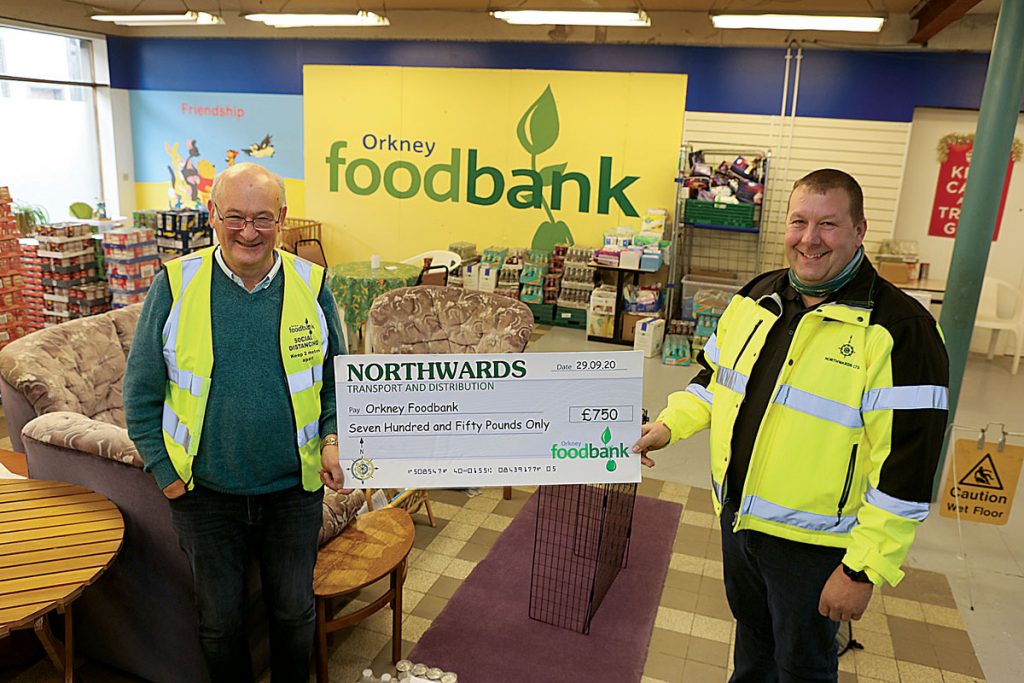 Northwards depot manager in Orkney, Michael Foubister, said: "We recognise the important work that Orkney Food Bank does to provide essential supplies to people in need. This service is invaluable, particularly at the present time.
"As part of the initiative run by Bidfood and Brakes, Northwards was contracted to pick up and distribute food parcels across Orkney during the period of lockdown. It was good to be able to do our bit to bring supplies to those in need, and I'm pleased that we can now go one step further by supporting the charity in its great work."
Rhoda Walker of Orkney Food Bank said: "We are delighted that Northwards want to make this amazing donation to the Foodbank, it will enable us to continue to issue essential supplies to anyone in need in Orkney".